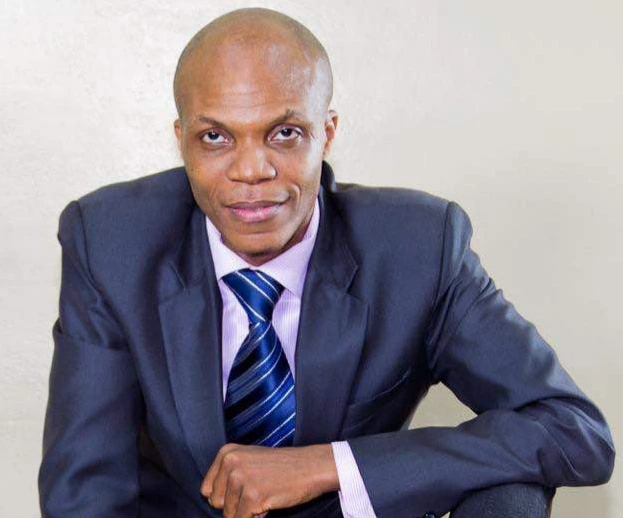 Ghana has had so many iconic broadcasters over the years and one of such is Earl Ankrah.
Earl joined the Ghana Broadcasting Corporation (GBC) as a full time worker in 1995. He was very instrumental in Breakfast Television along with Beatrice Aidoo, Akushika Acquaye and later others came on board.
During his time at GBC, having worked as an Anchor, he also worked as a Producer, Senior Editor and Senior PR Manager.
He has conducted big interviews with prominent personalities across the globe from political figures, activists, high commissioners/ambassadors, entertainers etc. This included Rev. Jesse Jackson, President J.A Kuffour, then former Vice President John Mahama, Sean Connery, Danny Glover, Freddy Meiway, Lucky Dube, Osibisa, Youssor Ndour and many others.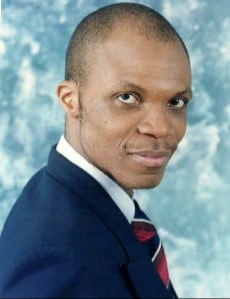 He is now Acting Director, Research, Monitoring and Evaluation and Head of Public Affairs at the Fair Wages & Salaries Commission. It is a state institution responsible for negotiating salaries of public sector employees in Ghana and to ensure fair and transparent implementation of the government public service pay policy. He was pivotal as a spokesperson during implementation of the Single Spine Pay Policy. He was appointed in 2012 after working at GBC for years. He also works as a Senior News Editor at TheAfricanDream LLC.
A product of Accra Academy where he was the Chapel Prefect and the Ghana Institute of Journalism (GIJ), he has an MA in Human Resource Planning and Development from the National Institute of Labour Economics Research & Development in India. He also has a graduate degree in Public Relations from the Graduate School of Management UK/Accra.
Kudos to Earl Ankrah, having left a mark in the broadcasting industry.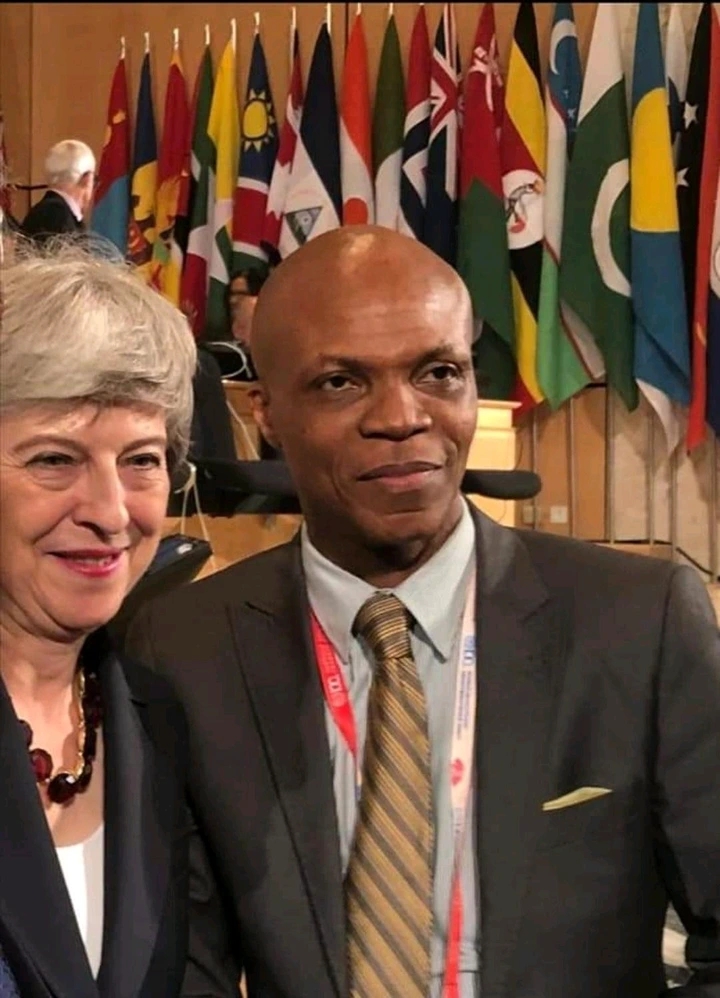 Earl Ankrah & Former British Prime Minister.
Source: ZealAfrica (via Opera News )